Ezecom, Telcotech drive Cambodian GDP growth through ICT industry passion
Ezecom's cloud initiatives and massive cable systems boost local business.
As business and personal connections become more deeply dependent on technology, telecommunications has become one of the most in-demand services today. Nowhere was this more apparent than during the height of the COVID-19 pandemic as organisations and individuals sought strong and stable products and services to continue operations. Fortunately, telecom companies accepted and quickly responded to the challenge amidst uncertain times.
In celebration of their outstanding performance these recent years, as well as its passion to boost Cambodia's GDP and set it on a path to becoming a progressive nation, Ezecom Co., Ltd and Telcotech Co., Ltd took home awards at the recent Asian Telecom Awards 2023. Ezecom Co., Ltd was given the Cloud Initiative of the Year - Cambodia whilst Telcotech Co., Ltd was named Submarine Telecom Company of the Year - Cambodia at the prestigious awards programme.
Cloud Initiative of the Year
Ezecom's IT team embarked on a cloud initiative strategy to provide cloud services to its customers more efficiently and effectively at lower costs within the country at the same public cloud standard of all the hyperscalers., the initiative was mainly driven to align with data sovereignty and to ensure that all local FSI's will be able to afford cloud services.
For the project, the team adopted OpenStack technology to avoid vendor lock-in and to take full advantage of multi-cloud capabilities. As a result, the project was implemented at a significantly lower cost versus conventional cloud initiatives and faster return on investment.
"We came up with this initiative to ensure that Ezecom is more agile in the evolving technology market in Cambodia to deliver our customers with the best of breed solutions at lighting speed time to market," said Mr Asitha De Costa, Ezecom's Chief Information Officer.
Submarine Telecom Company of the Year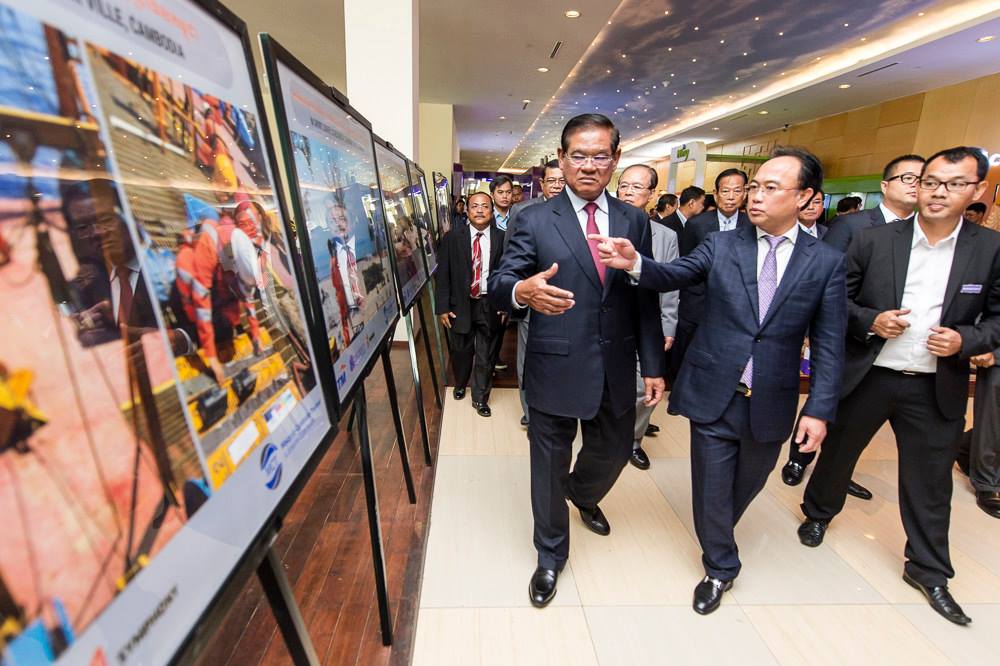 Telcotech, meanwhile, obtained the investment rights to build Cambodia's first-ever cable landing station and processing cable landing in the Sea of Cambodia.
Since its launch for service in March 2017, this cable system has helped Cambodia's internet data traffic achieve double-digit growth year-on-year and has provided much-needed internet connectivity for local businesses.
The cable system runs along the Malaysia-Cambodia-Thailand (MCT) submarine corridor and spans approximately 1,300 kilometres. It features 100 Gbps technology that is scalable to 200 Gbps and higher technologies in the future and a system capacity of 30 Tbsp.
The MCT cable system provides low latency and cost-effective links from Cambodia to Thailand, Malaysia, Singapore, Hongkong. In Cambodia, Telcotech is the only member of the Asia-America Gateway (AAG) Cable System, our network is also connected with other submarine systems to achieve robust and high availability services.
Being the country's submarine cable pioneer, Telcotech set the precedent to coordinate and obtain multiple approvals from the Ministry of Interior, Ministry of National Defense, Ministry of Environment, Ministry of Agriculture Forestry and Fisheries, Ministry of Posts and Telecommunications, Ministry of Public Works and Transport, Preah Sihanouk Provincial Hall, and the local community.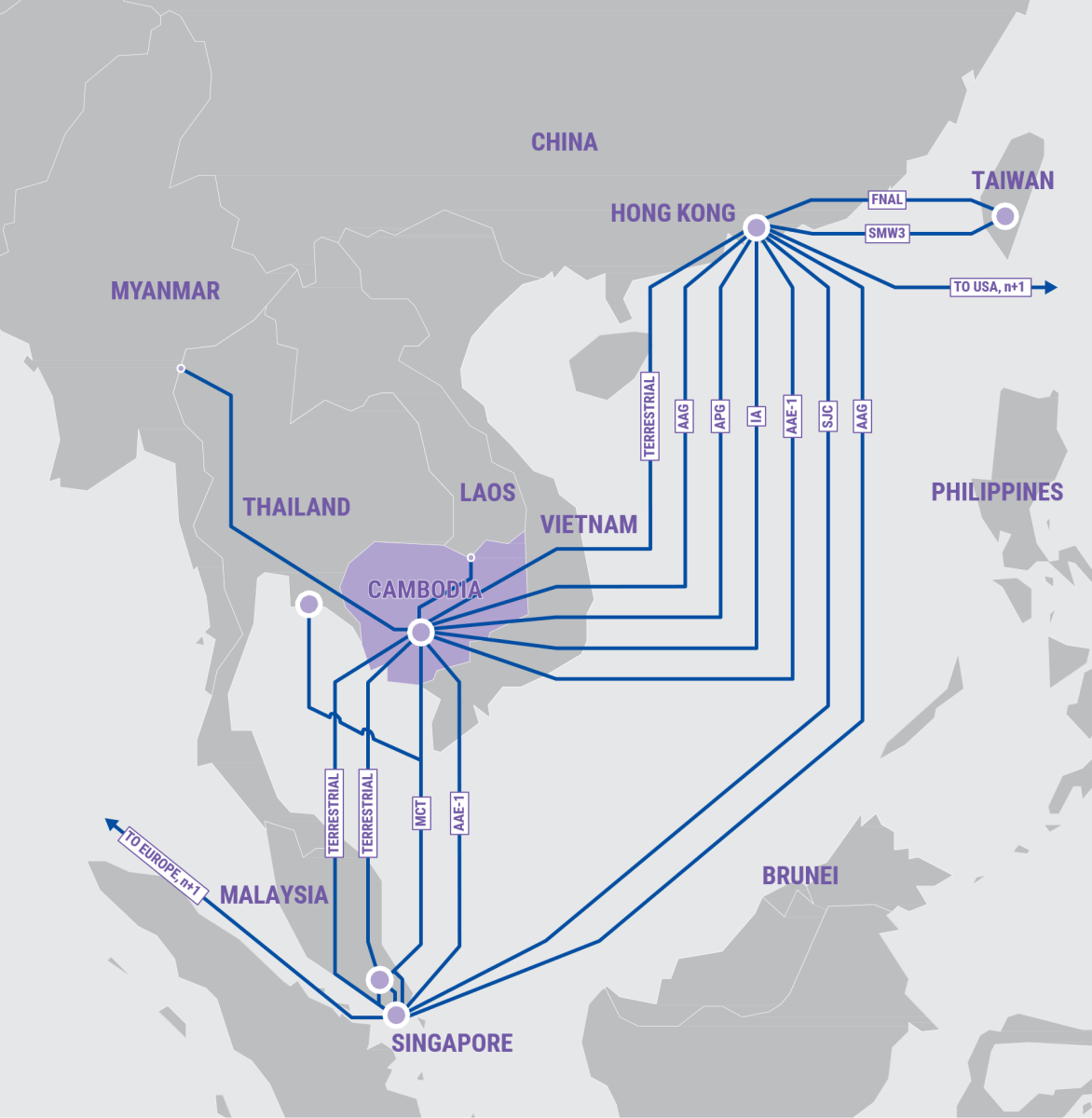 Otres Beach was chosen as the site for conducting cable landing ashore due to its undisturbed environment. This monumental infrastructure project required building a beach maintenance hole (manhole), a protective concrete box, and "The infrastructure construction project in Preah Sihanouk province 37 roads expansion that impacted our landing cable in 2020," said Janejira Watcharasamphan. "The Telcotech team worked closely with the construction team and managed to move the landing cable together with the concrete box. It was a big challenge and massive civil work, but we completed it without service interruption."
Janejira Watcharasamphan added that the landing cable was damaged by an excavator, but was fixed and services restored on the same day although the team had no experience fixing this cable.
The Asian Telecom Awards is presented by Asian Telecom Magazine. To view the full list of winners, click here. If you want to join the 2024 awards programme and be acclaimed for delivering cutting-edge, award-winning telco products and services to customers, please contact Julie Anne Nuñez at [email protected].