Paving the way for a better Brunei with Progresif
The company wins multiple awards at the 2023 Asian Telecom Awards
Since January 2020, Brunei's telecommunications network was put under the umbrella of the Unified National Network (UNN) to cater to both national and international clients. As part of the telecommunication transformation, services and networks were separated and operators were operating fully as service providers, focused on selling and serving end customers. As a result of the restructuring, Progresif started to introduce new mobile and broadband products, services, plans and packages for customers including 4G+ access for all customers.
With Progresif aiming to define the ICT sector in Brunei, a series of changes and revolutionary product introductions have helped them claim the Mobile Operator of the Year - Brunei Darussalam Award and the Marketing & Brand Initiative of the Year - Brunei Darussalam Award at the 2023 Asian Telecom Awards.
The awards programme commends the efforts of telecommunications companies in bridging gaps in a challenging market as well as their initiatives that bring growth and success into their operations, and Progresif's numerous improvements in their products and offerings as well as revamps to their CSR programmes have distinguished them from their competitors.
Progressing Brunei through connectivity and digital innovation
During the Covid-19 pandemic, Progresif introduced its new postpaid plan MORE, which catered to its customers' need for more affordable pricing and data options. Prices started at $16 a month for 6GB with an option between a 12 or 18-month contract, as well as other denominations with more available data and 30-day validity data, SMS, and calls.
When the second wave hit Brunei, Progresif, with the support of the relevant stakeholders, quickly installed Wi-Fi connectivity for frontliners and volunteers in COVID-19 isolation centres. In total, nine isolation sites and two Covid volunteering centres across Brunei were equipped with full internet connectivity and wireless routers.
Progresif CARE+ was reintroduced in February 2022 to further advance the company's digital transformation and provide direct access to new products and promotions through the app.
Products such as Brunei Darussalam's first mobile wallet (Progresif Pay) from a telco, an online streaming platform, Progresif Media, and ticketing portal - Progresif Events induced growth in Progresif's customer base sitting at just over 150,000 subscribers to date.
Sticking true to their company's mission, Progresif embarked on enhancing the customer experience with their products such as Progresif MEDIA, a video and audio content streaming platform that aims to showcase original Bruneian content. The product was relaunched in 2021 to include local series and movies and became available internationally, giving a platform and a hub for all Bruneian-made content including live radio shows and podcasts with a wide variety of content genres.
Corporate social responsibility programmes focused more on education, as Progresif launched its Donate Data campaign in February 2021 that worked towards supporting online learning for students in schools by providing fast internet and data quota. When the pandemic was at its peak in Brunei, Progresif quickly pivoted this initiative to support less fortunate students and ensure that they have equal access and opportunity to go online when schooling from home. This initiative was done in collaboration with Brunei's Ministry of Education and ensured equal education opportunities, which was sustained by over $60,000 value of donated data donated.
Making personalised and flexible prepaid plans with Progresif's YO!
Offering flexibility and freedom in creating prepaid plan offerings can be hard to execute and even harder to balance, but Progresif's new prepaid product is named YO! (your own) launched in July 2022 offering no monthly fee and a variety of add-ons.
The launch of YO! was supported by Progresif's effort in working with local Brunei artists and young local talents to produce Progresif YO! music and jingles, with the artists adding their creativity with the lyric "SIM Prepaid Terhebat", which means "Best Prepaid SIM in town" in the Brunei Malay language. The lyric has produced an awareness of the brand name and magnified the product's presence within the market, alongside their tagline "Build it YO! way".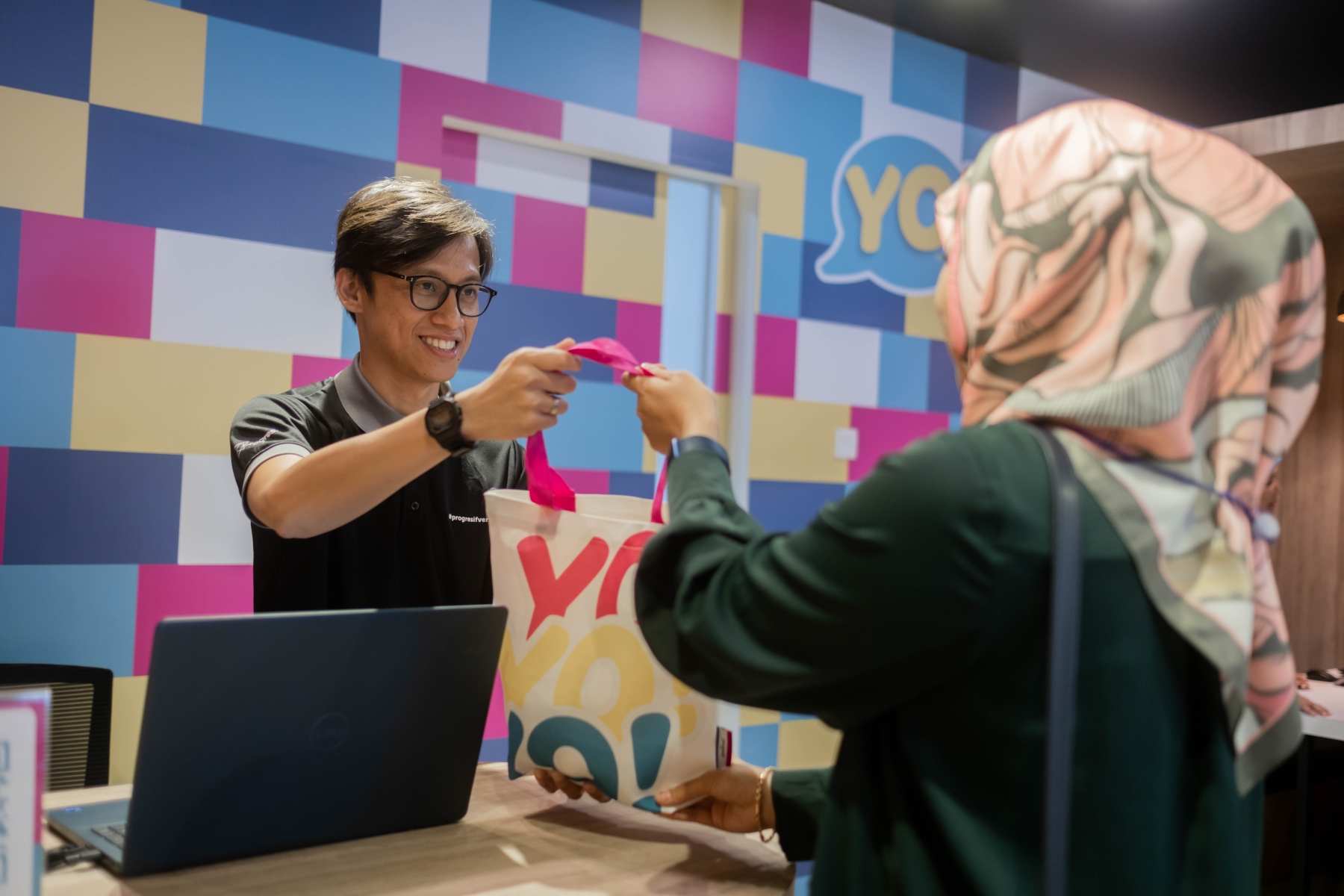 Every local radio station aired the original music piece and Progresif's social media channels intensified the piece's reach by allowing it to be shared around by local Brunei influencers and media.
The company recognises that each customer uses their phone for different purposes with varying degrees of requirements, so Progresif's YO! provides much-needed flexibility in the prepaid sector as customers can build plans that suit their needs and budget. Given its affordable and customisable nature, Progresif's YO! is hard to resist for customers, as the SIM only costs B$10 which includes B$10 preloaded credit.
Since its launch, Progresif's Prepaid YO! has grown exponentially, experiencing an increase of approximately 7% every month within the past year. By allowing customers to do more with their prepaid products and marketing throughout the whole country, Progresif has enjoyed steady progress in improving and enhancing the customer experience with its brand.
The Asian Telecom Awards is presented by Asian Telecom Magazine. To view the full list of winners, click here. If you want to join the 2024 awards programme and be acclaimed for delivering cutting-edge, award-winning telco products and services to customers, please contact Julie Anne Nuñez at [email protected].