Singtel was lauded in three categories at Asian Telecom Awards 2023
The winning solutions boast ease of use, deep visibility from one dashboard, and AI.
Asian Telecom Awards 2023 announces that Singapore Telecommunications Limited (Singtel) will be bestowed multiple recognitions at ceremonies to be held this April.
The awards programme celebrates Asia's most outstanding telecom companies for their ground-breaking achievements and initiatives, and their ability to navigate their way through the market challenges whilst providing award-winning products and services to clients.
This year, Singtel will receive the B2B Client Initiative of the Year - Singapore, Digital Initiative of the Year - Singapore, and the Cybersecurity of the Year - Singapore awards.
B2B Client Initiative of the Year
For its Singtel Paragon business platform, the telecoms company won the B2B Client Initiative of the Year category. The industry's all-in-one orchestration platform allows enterprises to interact with and manage their 5G network, multi-access edge computing (MEC) infrastructure and applications. It removes operational silos and accelerates 5G/MEC solution deployment at a lower cost.
With Paragon's ease of use, enterprises will be able to create and manage network slices on-demand, as well as process modern applications and data in high volumes and speeds to derive intelligent outcomes without compromising performance.
To date, Singtel has deployed the solution at Hyundai Motor Group to develop an advanced and future-ready manufacturing facility. The telecom company built a next-gen MEC incubator at Intel to enable the business to experience and refine its 5G use cases. Meanwhile, Singtel GENIE enabled Zuellig Pharma's 5G-connected warehouse to improve picking productivity by 30% with AR Vision Picking, whilst drone inventory counting speed was improved by 9x.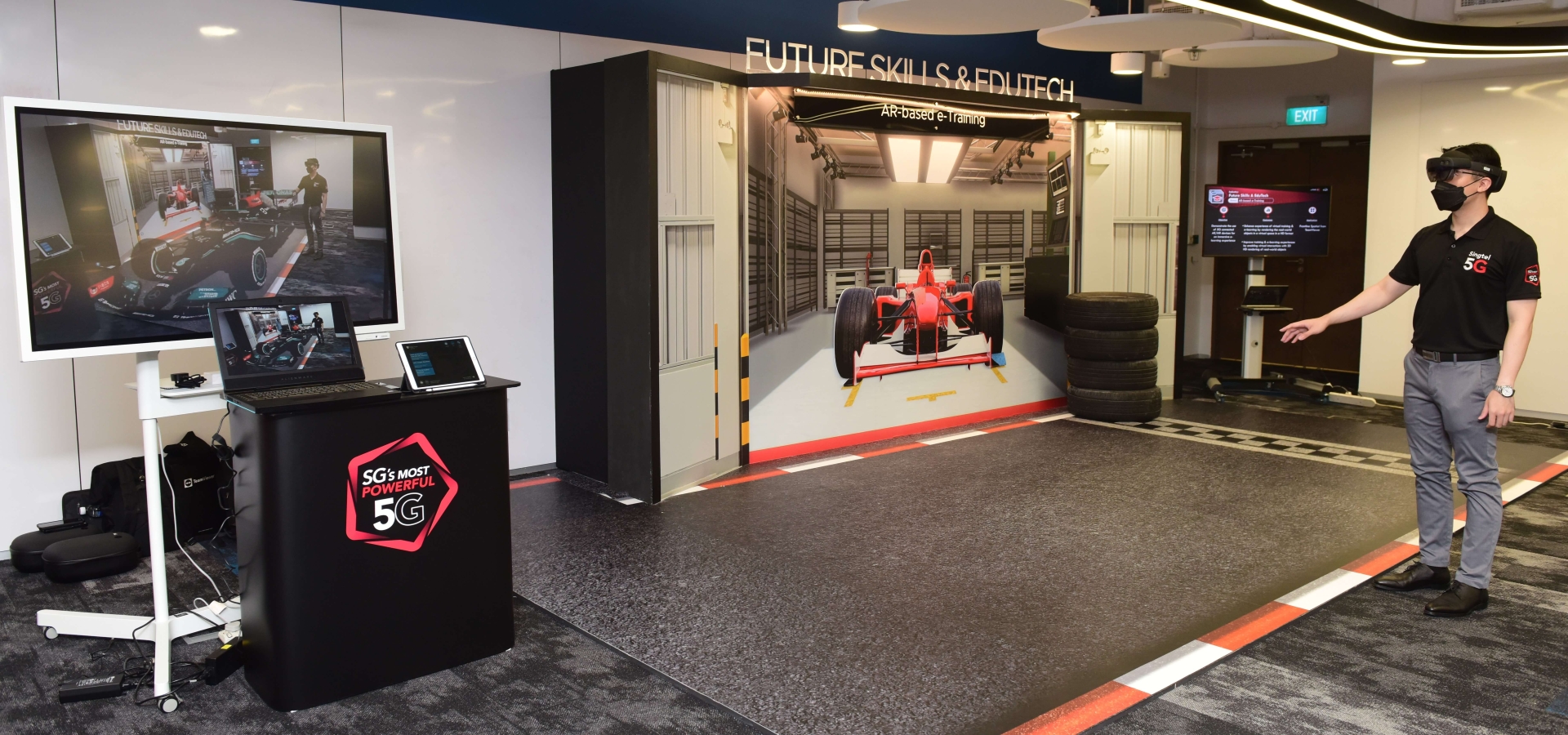 Cybersecurity Initiative of the Year
As a digital service provider, Singtel is committed to unifying security and telco workflows for greater visibility into real-time threats and IT assets. For its comprehensive Managed Security Services (MSS) portfolio, Singtel has won the Cybersecurity Initiative of the Year - Singapore in the Asian Telecom Awards. The customisable service portfolio aims to reinforce organisations' security position with a multi-faceted approach.

From the Advanced Security Operations Centre (ASOC), organisations can leverage data and artificial intelligence to monitor threats across their mobile infrastructure, end devices, edge computing and the multi-cloud environment from a variety of intelligence sources. The ASOC is also capable of advanced threat detection and real-time incident response powered by proprietary threat intelligence, big data analytics and advanced security automation tools. Visibility to the data can be accessed through a single pane of glass.
Digital Initiative of the Year
For its Liquid-XTM software-defined network services, Singtel has bested its industry peers to win Digital Initiative of the Year - Singapore.
The Liquid-XTM suite of services combines direct cloud connectivity with SD-WAN, Internet, traditional connectivity services and security services across networking and the cloud. Its enhanced customer experience includes flexible management options, and on-demand functional and service automation and integrates multi-cloud access, analytics, and security to unlock the potential of next-generation networks to offer a cloud-like networking experience for enterprises.
Singtel's enterprise customers comprise largely Fortune 500 companies with most of them headquartered in the Asia/Pacific region. As a global managed services provider, Singtel is well-equipped to help enterprises create the ideal cloud-ready network based on its "3Rs Approach" – the right design and solution; the right infrastructure and the right operations, people and skills. Singtel can also help enterprises navigate diverse regulatory constraints, with the necessary operations, people and skills for reliable service management and on-the-ground support regardless of the location.
The Asian Telecom Awards is presented by Asian Telecom Magazine. To view the full list of winners, click here. If you want to join the 2024 awards programme and be acclaimed for delivering cutting-edge, award-winning telco products and services to customers, please contact Julie Anne Nuñez at [email protected].